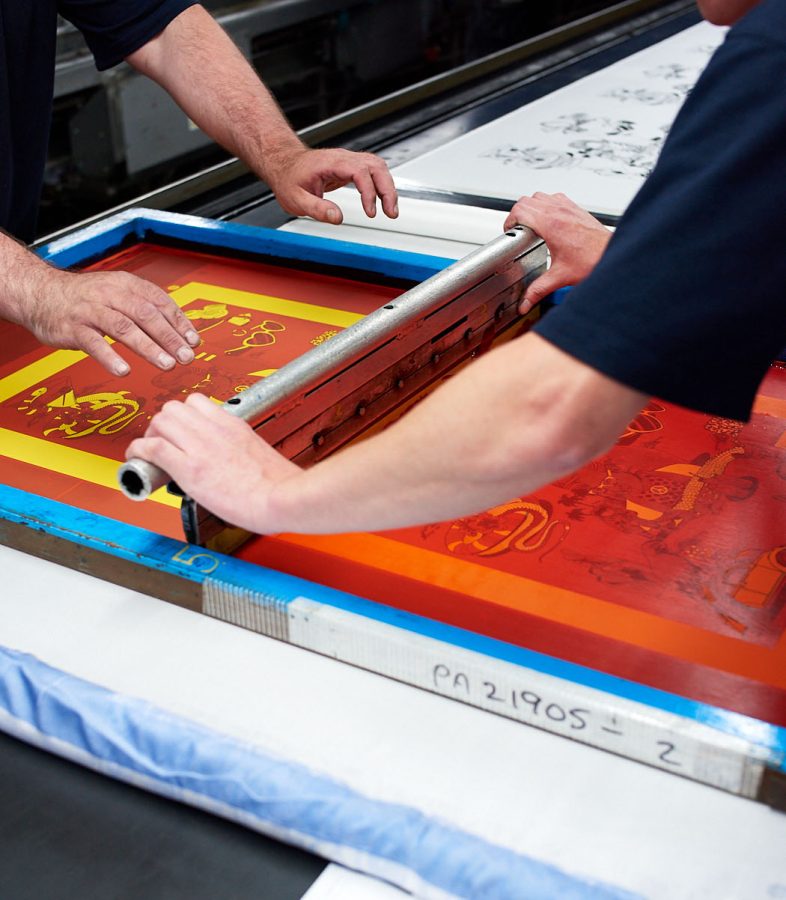 Traditional screen printing on silk fabric.
An age-old method of printing designs onto fabrics, with a bold and vibrant colour output, ideal for bespoke products and one-off collections.
Screen printing is engrained in our heritage, and is the method of printing that Adamley has built its reputation on. We're one of the few silk printers in the UK to still practice this incredibly skillful technique.
Bespoke designs are hand printed on to fabric with great precision by our team of highly skilled printers, using our own in-house produced dyes.