Hand made in Macclesfield, England
Combining true British craftsmanship with cutting-edge printing techniques, Adamley is highly renowned in the high-end accessories market for its bespoke silk scarf printing service.
Designed and printed in-house, our scarves are carefully crafted from the finest quality silk twill. We've been printing on silk since the 1970's, and continue to work only with natural fibres to achieve the most premium quality product.
Bespoke silk scarf printing
Made-to-order, our silk scarf printing service is completely bespoke. We can print any hand-drawn design or digital artwork, providing an exact match of your colour palette to the print colours.
From unique one-off designs to small-batch collections, Adamley's services can be tailored to your requirements. Our screen printing and digital printing methods offer a great deal of flexibility in catering to the complexity and desired colour output of your design.
Deep-rooted in Adamley's history is our passion for textile pattern and design. We've been holding on to an extensive collection of vintage prints since the mid 1900's, which can be found exclusively in the Adamley archive.
Clients are invited to browse the archive should they wish to take inspiration for their next scarf design. Our team of expert designers are on hand to help bring your scarf creation to life – whether that's to simply perfect your own artwork to get it ready for print, or to re-imagine and modernise any of our historical designs for your collection.
Luxury hand rolled scarves
Scarf finishes are an Adamley speciality. As part of our fully factored scarf service, we offer beautiful hand rolled hems, our signature hand knotted ends, pin fringing or any other desired hemming option.
Each scarf is printed and finished to the highest quality standard. Nothing leaves the Adamley factory less than perfect.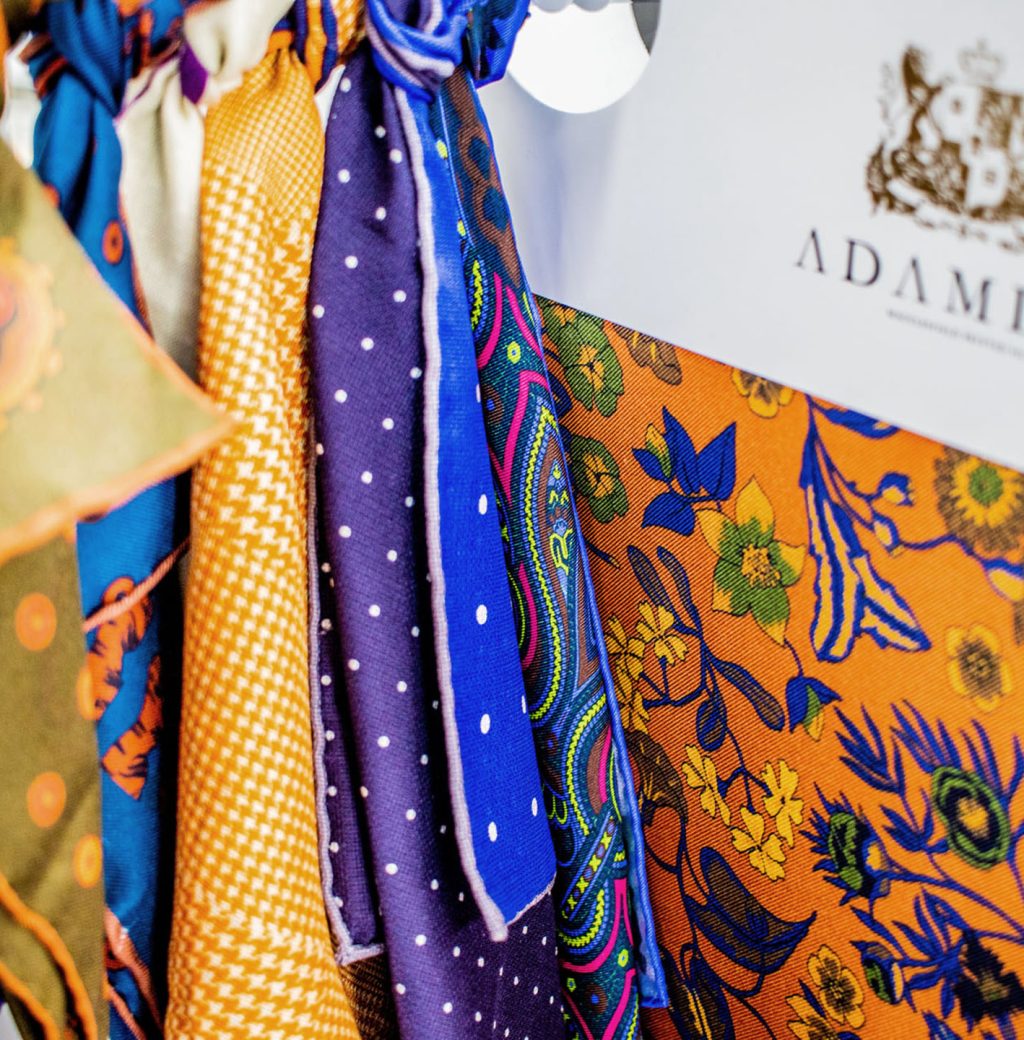 To make an enquiry about our bespoke silk scarf printing services, please fill in the contact form and a member of our team will get back to you.