"Adamley is bringing heritage silks back to life."
Adamley is honoured to be the first feature in H.N. White's brand new editorial series. Combining our expertise and heritage designs with the brand's sartorial skills brought to fruition one of their most coveted collections; their Ancient Madder Silk Ties.
The collection is a reinterpretation of ancient madder prints, inspired by historical David Evan's prints from our archive, crafted with Adamley's luxurious artisanal silk.
"Developing and adapting the old formulas and washing processes to meet regulations while retaining the intense, organic colours and dusty finish of the original madder technique."
The editorial uncovers the process behind designing and creating Adamley's Madder range and all of the skilled people involved in it.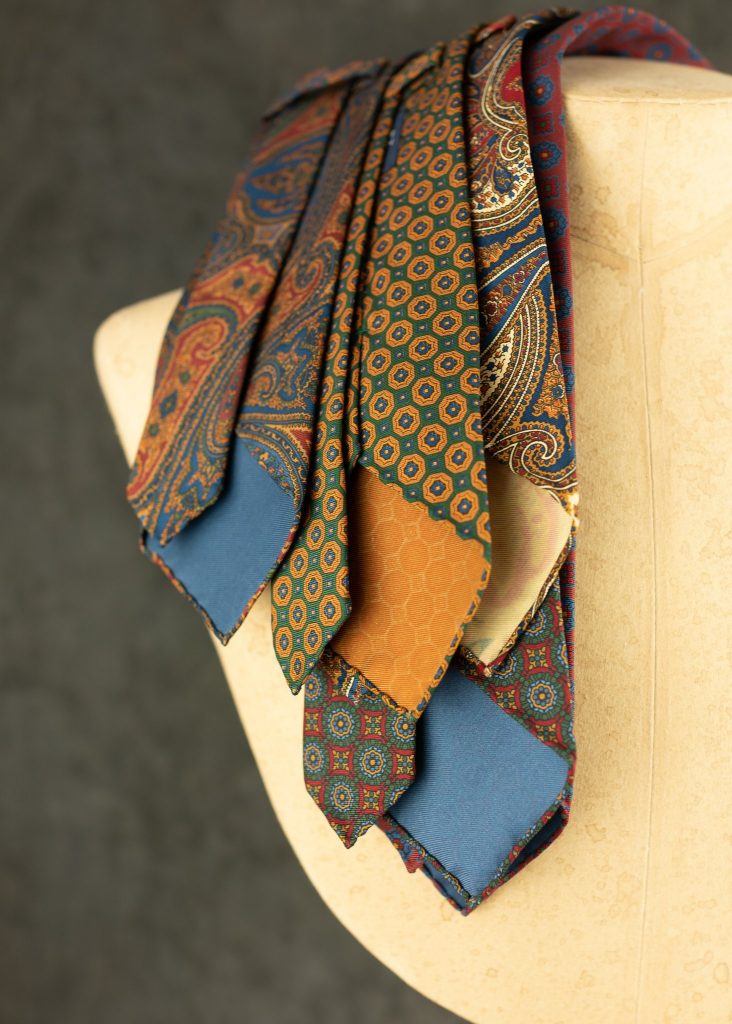 "By reformulating traditional dyes, and recovering patterns drawn up a century ago, the printers are making a historic product available for the first time in generations.
"At once preserving the spirit of the original craft and adapting to the needs of the present day, Adamley's new collection of archival madder prints offers a rare chance to enjoy a revered classic again." – H.N. White