First impressions are everything. As Italian fashion designer Miuccia Prada points out, "What you wear is how you present yourself to the world, especially today, when human contacts are so quick. Fashion is instant language."
So what is your outfit broadcasting about you in that split second of meeting somebody? That you're a thoughtful, unique, sensitive, and tasteful human being? Or that you're straight off the rack, interchangeable and indistinguishable from anyone else?
Handmade ties are an easy, stylish way to make your uniqueness obvious. If you truly want to stand out and show the world, you're your own person, handmade neckties broadcast that distinction visibly.
Keep reading to find out more reasons why:
1) if you're a menswear brand, you should be selling handmade ties rather than machine made ties.
2) if you're a fashion-conscious individual, only handmade ties are the right way to complete your look and show the world what you're made of!
1. Uniqueness
While considering the many, many great things about handmade ties, we'll start with the obvious. There's an undeniable charm to handmade objects that has existed throughout human history, connecting us to our prehistoric past and pulling us inexorably towards the future. 
But why is that?
In an article titled "The Appeal of Handmade in an Era of Automation," author Adam Weytz discusses an excerpt from his book The Power of Human: How Our Shared Humanity Can Help Us Create a Better World. He begins by inquiring why even a few simple drop stitches or a little unevenness in a handmade mug make us value them more.
Weytz goes on to bring up a restaurant called Valois, whose motto is "See Your Food." The simple premise is enough of a lure to entice former US President Barack Obama to visit the cafeteria-style eatery. He then goes on to discuss lofty terms like "the effort heuristic" and Marx's "The Labor Theory Of Value."
These seemingly disparate examples reveal not just one but a handful of reasons why someone might purchase handmade ties. 
One thing that connects all of these illustrations is their uniqueness. They are not off-the-rack or off-the-shelf. Instead, everything from a cafeteria to a hand-stitched tie appeals in its singularity. You quite simply won't find these objects and experiences anywhere else. 
It also begs the question of why uniqueness is so valuable. It's not solely about status or inspiring FOMO in our envious peers. Even more important, unique items like handmade ties online are about connection. They're an exchange between one human and another. They bring us together and show us our commonality.
2. Customizability
Ties can be a dead giveaway of the era of fashion from which they originate. This is most often in a positive sense.
A fashion-conscious individual with a taste for the sartorial will instantly notice the elegance, uniqueness and originality of different eras' fashion styles and trends. 
It's one reason why vintage tie styles, incorporating geometric shapes, fashionable paisleys and medallions, or the typically British ancient madder style with its muted colours and peachy texture, continue to be some of the most sought after and widely requested tie designs.
What has moved on from the past is the width of the necktie. Over the years, the once fashionable wider necktie has become less desirable, and modern ties are now much narrower.
A necktie today will typically have a width of around 8.5cm compared to 11cm in the 1970s.
Despite the trend to narrower ties, many of the men's top fashion houses will still offer more than one size option for their neck ties, recognizing that customers have their own unique style, build and tastes.
Handmade tie manufacturing facilitates this individuality of course because it permits more choice and lower order quantities when it comes to colours, prints, patterns and sizes.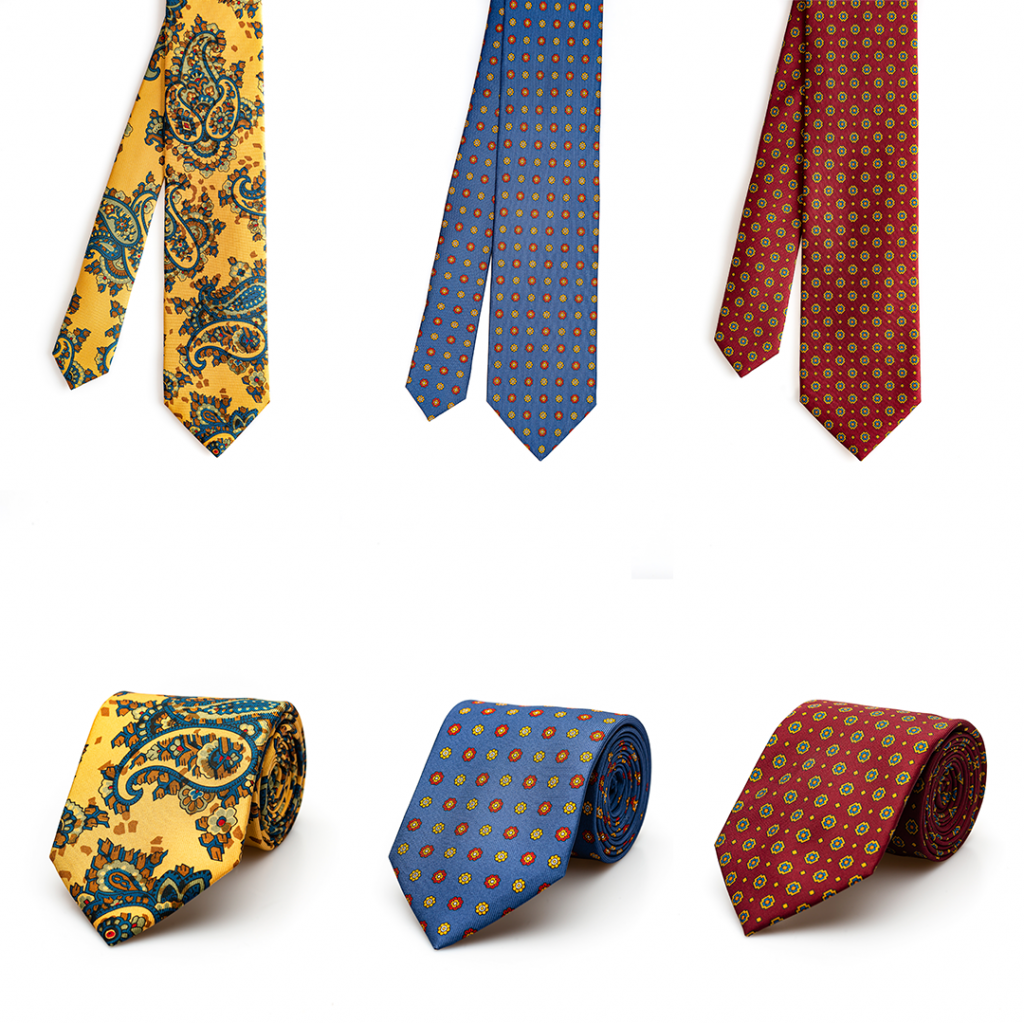 3. Sustainability
There's been a lot of talk about the ecological impact of fast fashion. Items are made as quickly as possible with the least expensive materials possible. Suffice it to say, many of these materials are nowhere close to being environmentally friendly. 
That's only the beginning of the environmental cost of fast fashion, though. 
Industrial fashion is made to be mass-produced. Instead of considering the demand for a product, it sets out to manufacture that demand. This approach is less than satisfactory – or effective. 
Instead, we end up getting a ton of fast fashion garments ending up in landfills. This means that all the energy, material, and resources used to manufacture, ship, and sell these garments have gone to waste.
Even worse, many of these materials aren't environmentally friendly, which means those substances will end up leaching into the soil and polluting the water table. 
Even this is still just the beginning of the ecological toll of unethical manufacturing. Often garments are manufactured in developing nations. Fast fashion manufacturers seek out cheap labour in their quest to maximize profits at the expense of everything else. 
This means that developing nations and marginalized communities end up paying the environmental cost for fast fashion. 
You won't run into any of this when you seek out handmade ties.
Sustainability is incredibly important to us at Adamley. Everything from the silk we print on to using the latest energy-saving technology ensures that our handmade ties are not just outstanding for your wardrobe but also for this wonderful planet!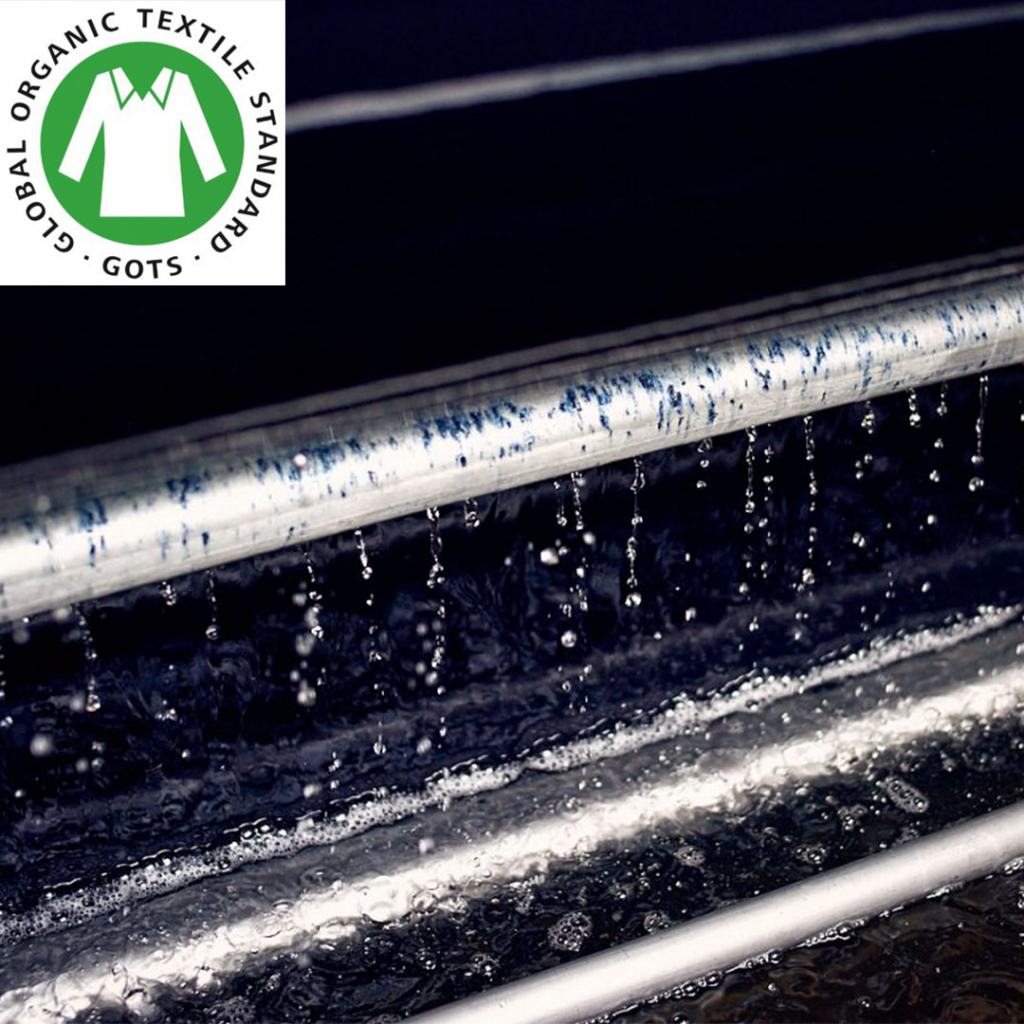 4. Quality
There is simply no substitute for the quality of handmade ties. As is the case with all fine things, the quality comes down to detail. Everything from a tie's taper to the tension of stitching is considered when a tie is made by hand.
This level of detailed consideration goes into the cut of fabric, as well. A skilled tie-maker will cut, stitch, fold and tension the tie precisely in the right points to ensure that each tie is aesthetically perfect and handles and drapes impeccably.
With complex patterns and elaborate styles, machine-made ties simply can't reach the same level of precision. A handmade tie-maker's scissors will always be sharp and true, meaning the seams and edges will always be just as sharp! Technology has come a long way, but it's going to be a very long time until machines learn to cultivate taste.
A handmade tie is just the thing when you're looking for that extra boost of confidence. Or if you're looking for the perfect gift for that special someone in your life.
A true handmade tie can come in three-fold, five-fold, seven-fold, and nine-fold versions. The number of folds refers to how many times the silk is folded on itself. The greater number of folds, the more meticulous the process and the more unique the consistency of the finished product.
Looking for Handmade Ties?
With over 50 years of experience, Adamley is the UK's oldest silk printer and one of the most respected producers of handmade ties in the UK. Manufactured with the highest quality silk and water from the Bollin River, our handmade ties are steeped in tradition and local culture.
At Adamley, we print and manufacture ties, scarves and pocket squares for top fashion house as well as smaller fashion start-ups. If you have questions about the best style for your project our in-house team are here to help. Get in touch with us today.
We also have an exclusive range of handmade ties available to buy online.